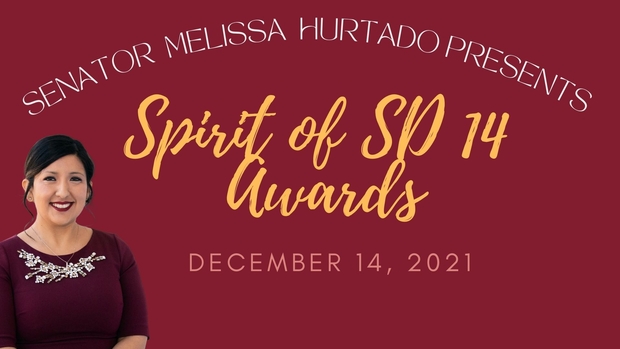 If you know someone who lives and works in Senate District 14, who has made a positive impact on your community, please submit them as a nominee for the first annual "Spirit of SD 14 Awards." I will recognize the honorees at the Spirit of SD 14 Awards, which will take place in December.

Please submit your nominee no later than November 15th.

The 14th Senate District spans across four counties: Kern, Tulare, Fresno and Kings. Submissions will be accepted for people who live or work in SD 14.