Senator Anna Caballero's July Newsletter
Senator Anna Caballero's July Newsletter
Hello Neighbors,
Summer is definitely here and I hope you are finding ways to stay cool and beat the heat. I am happy to share major wins that are in this year's state budget because of the collaborative work of our office with Mayors, City Council Members, and Board of Supervisors across Senate District 12. It is my honor to carry your voices with me to Sacramento, and I am proud to deliver the investments that our communities need and deserve.
Please continue to reach out to my office with your ideas. I am listening. If you need help with a state agency, my staff stands prepared to assist you.
In Service,


Senator Anna Caballero
State Senator, 12th Senate District
Budgets are a statement of values, and California's budget reflects our desire to invest in our working families with the largest investments in our state's educational system and the creation of the largest reserve fund in history.
The cost of gasoline, food, goods and services has increased and that is why I support direct relief payments to California's working families, who can expect payments of up to $1,050 and funds to help families pay their rent and utility bills, if needed. I am especially proud to have championed a $500 million allocation to expand the California Dream for all, to allow families to buy their own home along with funds to help house the homeless and to provide much needed mental health services. In addition, there will be substantial support for our communities to upgrade our libraries, public safety, and fire services, supporting the creation of good paying jobs in the Central Valley.
With a responsible budget for today and long-term planning for our future, California is well positioned to continue to be an economic powerhouse and a place where all can thrive.
 My District-Specific Budget Wins Include:
$31.5 million to UC Merced for campus expansion projects.

$18 million to UC Merced for climate initiatives. 

$5 million to the County of Merced for the Merced County Public Safety Radio System Replacement.

$15 million to Merced Community College for the Agri-Food Workforce and Technology Collaborative for the Central Valley

$1.25 million to King City for Acquisition of a Quint Fire Aerial Apparatus and Security Camera System.

$2 million to the city of Soledad for a Fire Engine.

$250,000 to the city of Coalinga for Public Safety Technology Upgrades and Improvements.

$1.5 million to the City of Mendota for a New Police Station and Council Chambers

$3 million to the City of Merced for Capital Costs for the Merced Regional Fire Training Station, Phase 1.

$3 million to the city of San Juan Bautista for a Wastewater Improvement Project

$5 million to the Patterson Irrigation District for the Construction of the East-West Water Conveyance System between the San Joaquin River and the Delta Mendota Canal

$5 million to the City of Madera for the Avenue 13 (Pecan Ave.) Sewer Trunk Main Rehab, Phase 1.

$3 million to Stanislaus County for the Le Grande Bonita Pool Project and Leroy F. Fitzsimmons Memorial Park.

$50 million for the California Investment and Innovation Program to support infrastructure in disadvantaged communities.
Governor Newsom signed SB 382, the first of my bills to become law in 2022.
Estimates show that 25 million individuals are being trafficked worldwide, and 4.8 million of those individuals are victims of sexual exploitation. Experts believe that California experiences the most child trafficking in the United States, due to our state's busy ports; however, it is hard to know how many children are victims as a result of under-reporting. When an exploiter of a minor is exposed and criminal charges are brought, one oversight often occurs that can have dire consequences. Restraining orders are NOT routinely requested during criminal cases where an exploiter is charged with child sexual exploitation, denying the child critical protections. SB 382 is a simple change to give commercial sexual exploitation victims the right to a protective order, to be free from further exploitation, coercion and abuse, and clarifies that current law permits and sets standards for these orders as a part of criminal prosecutions.
I remain more committed than ever to fight to keep children away from their exploiters, which can mean the difference between life and death.
The Young Legislators Program introduces government to students between 9th and 12th grade. YLP strives to build a strong foundation for youth to get involved, be leaders in their community and learn about the legislative process. Students participate in four sessions via zoom and then attend a trip to the California State Capitol— which is a first for many.
This year, participants had the opportunity to hear directly from their representatives and special guest speakers. Students asked many thoughtful questions and were able to gain valuable insights into what public service entails. Through our partnership with the Communities Center for the Arts & Technology (CCAT) and other generous sponsors, this year's program was our best yet.
An office favorite for Team Caballero, I would like to thank staff, our special guest speakers, sponsors, students and chaperones for making the 2022 Young Leadership Program a success. See you next year!
Too many people are suffering a suicidal crisis or mental health-related distress without the support and care they need, and sadly, the pandemic only made a bad situation worse.
There are urgent realities driving the need for crisis service transformation across our country. Some statistics:
In 2020 alone, the U.S. had one death by suicide about every 11 minutes

For people aged 10 – 34 years, suicide is a leading cause of death, and

From April 2020 to 2021, over 100,000 individuals died from drug overdoses.
Yet, there is hope. The 988 Lifeline helps thousands of struggling people overcome suicidal impulses or mental-health related distress every day.
If you or someone you know is having thoughts of suicide or experiencing a mental health or substance use crisis, 988 provides 24/7 connection to confidential support. There is Hope. Just call or text 988 or chat 988lifeline.org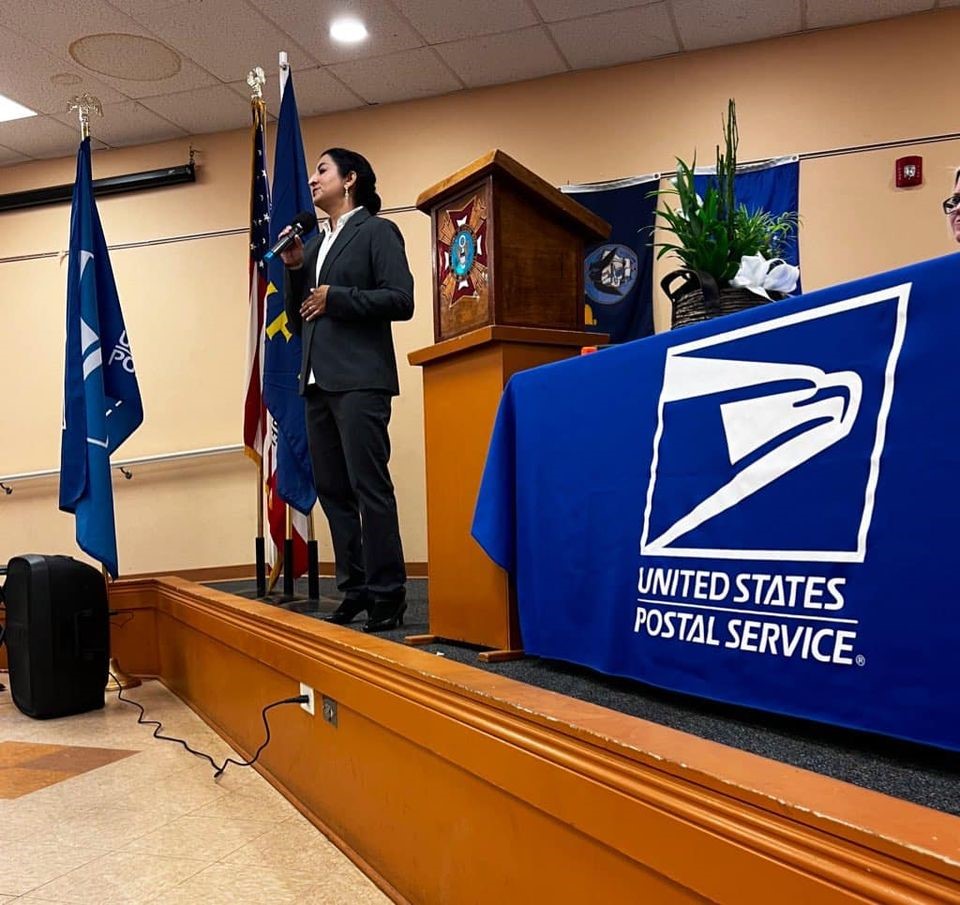 Congratulations to Madera's newest Postmaster, Arvin Sekhon. Senate District 12 is fortunate to have such an accomplished postal professional as our Postmaster. Arvin brings her 20+ years of postal service to our community and Team Caballero could not have been more proud to recognize her at her swearing in ceremony.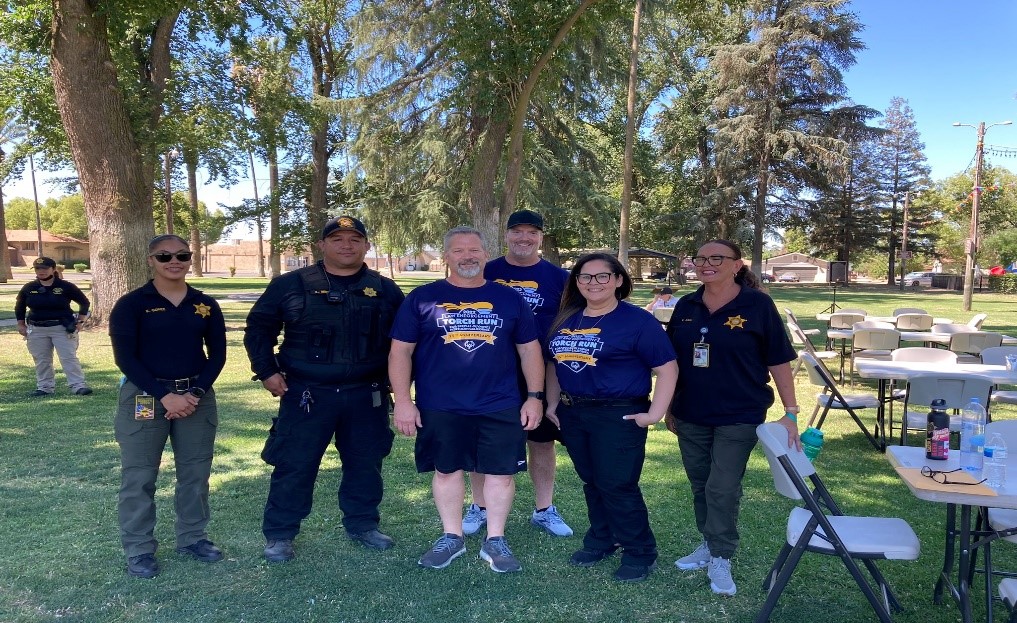 Team Caballero had a great time at the Madera County Law Enforcement Torch Run in Chowchilla.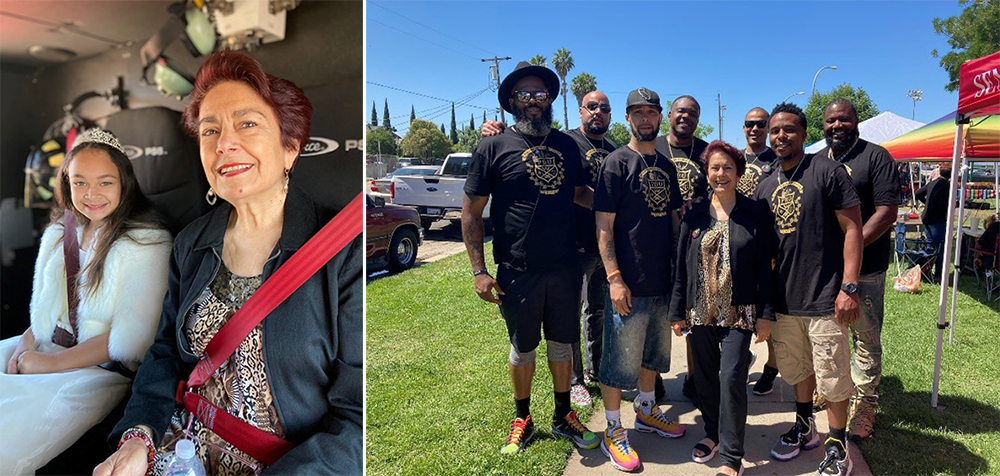 At McNamara Park in Merced with PBU (Positive Brothers United), and Ameera Campbell, Miss Juneteenth, at the Merced Juneteenth Celebration. Thank you to the Merced Fire Department for the ride in the parade!
Luis Martinez from our Merced District office is ready to board the bus headed to Sacramento with the 2022 Young Legislators Program cohort.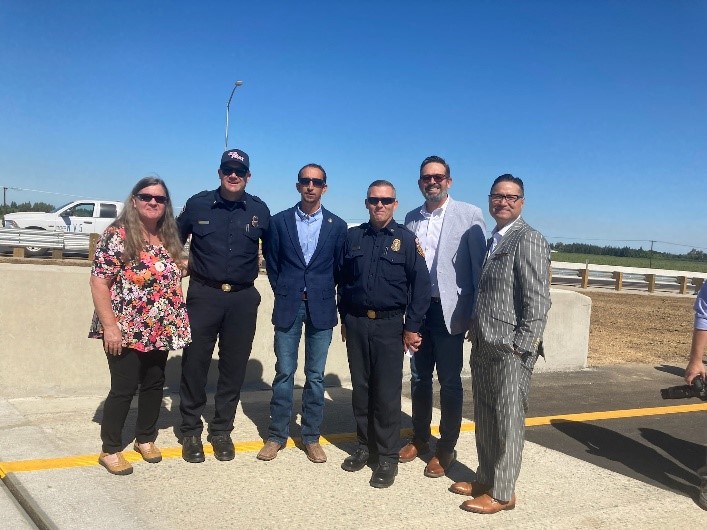 Diana Westmoreland from our Merced District office with local elected officials including Supervisors Silveira and McDaniel and UC Merced Chancellor Dr. Juan Sánchez Muñoz, attending the ribbon cutting for the Campus Parkway Segment III in Merced.
Click Here for more information.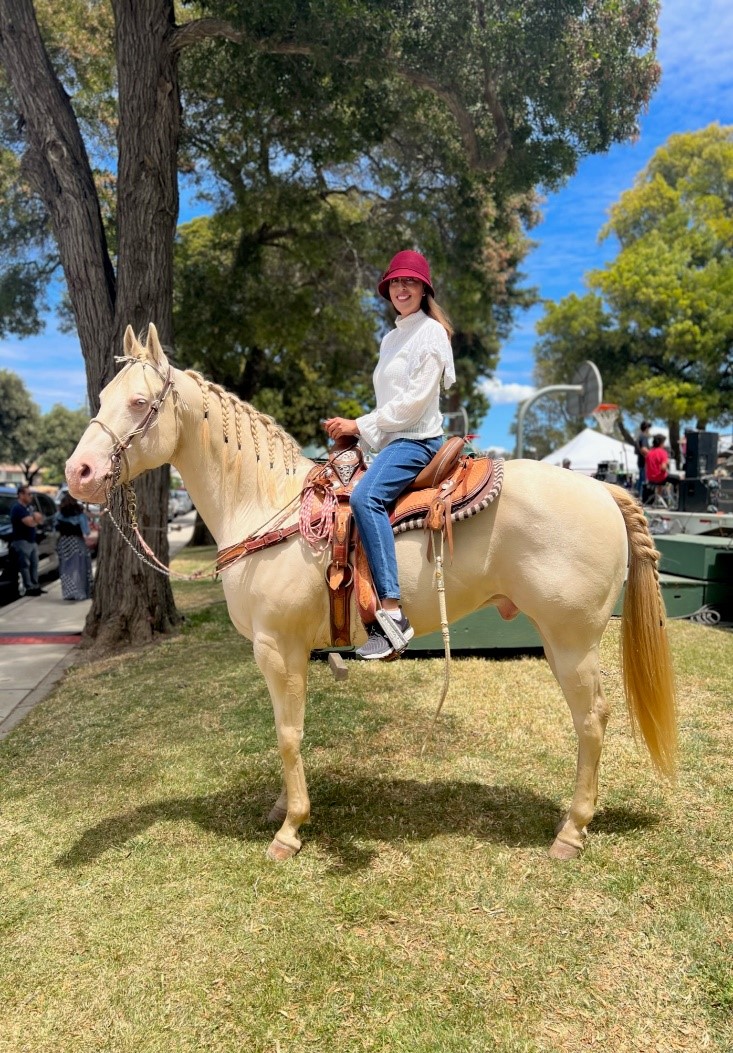 Marisa Hernandez from our Salinas District office having fun at the 4th of July celebration in Gonzales, CA.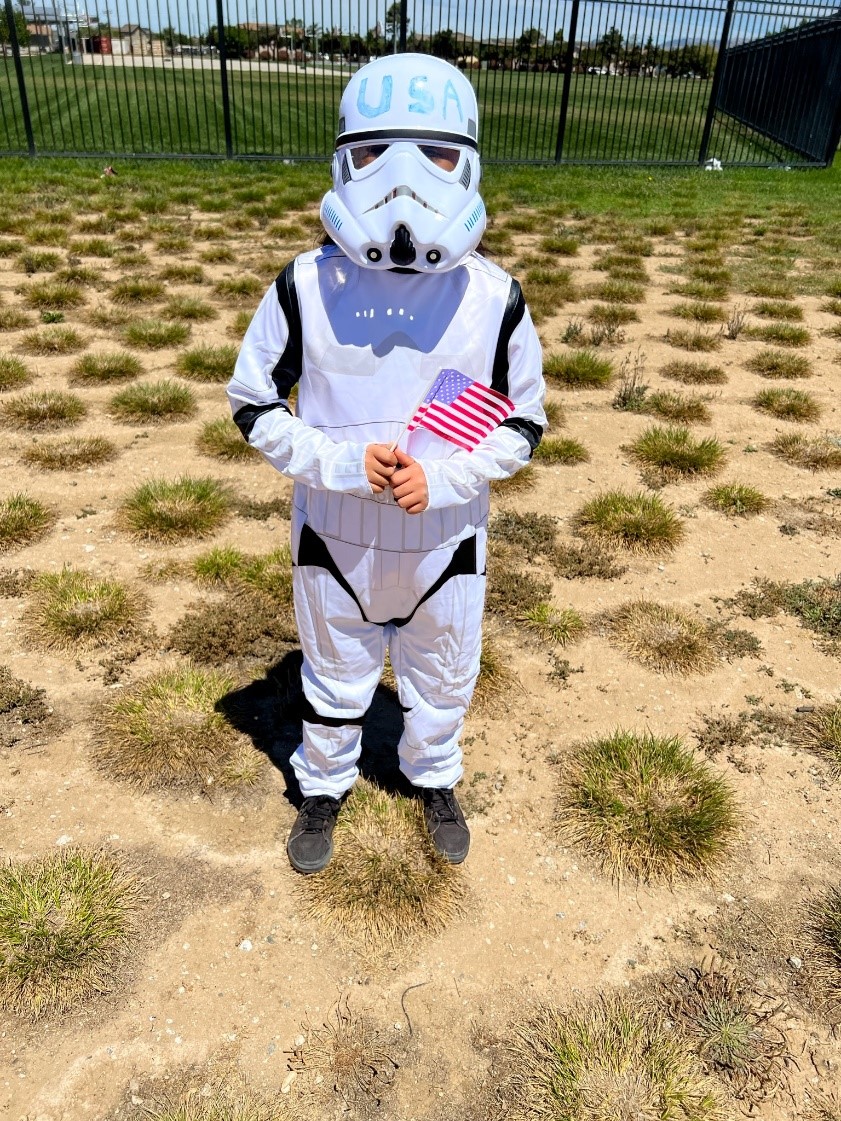 More 4th of July fun in Hollister at the Kiddie Parade.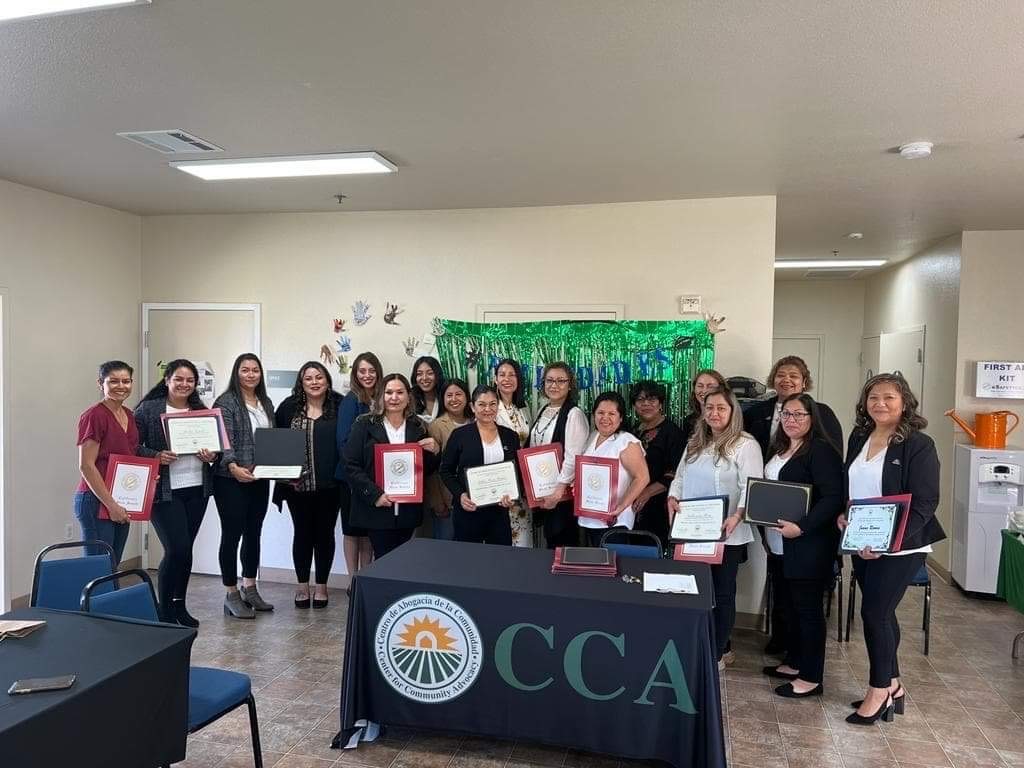 Graduation for the Promotoras from South County. These women serve as health advocates to support and create healthy communities.
The City of Soledad's groundbreaking ceremony for Orchard Park, which will be the first all-inclusive park in South Monterey County. Differently abled children will soon have a place to play, grow and have fun!  
In 2019, the city received a $7.6M grant from the State Parks Dept. (Prop 68) to make this a reality.
Congratulations, Mayor Velazquez!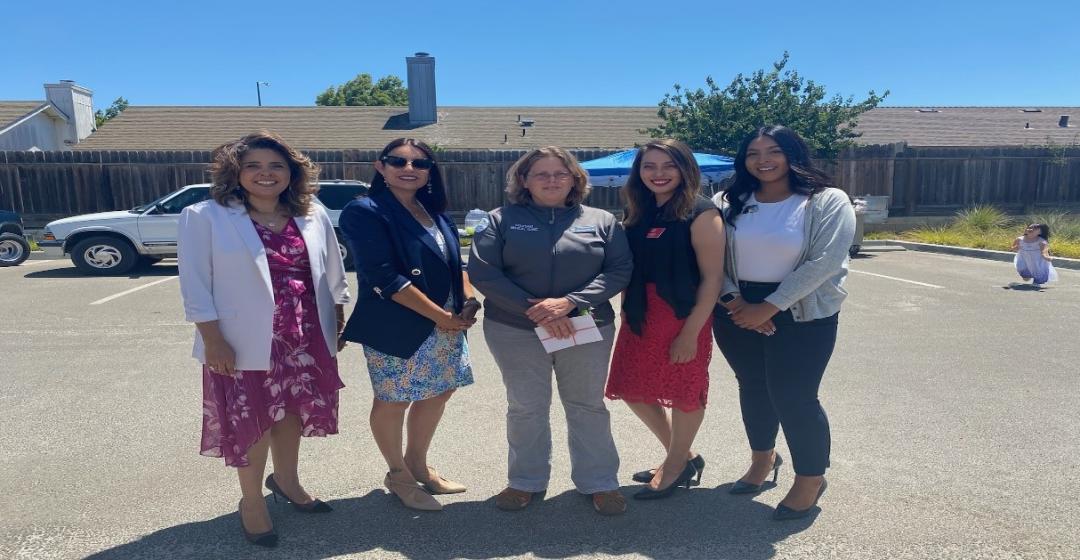 Team Caballero attended the farewell Celebration for Dr. Mandy Jackson who joined the Soledad Medical Clinic in 2014. Dr. Jackson's devotion to her patients will be missed.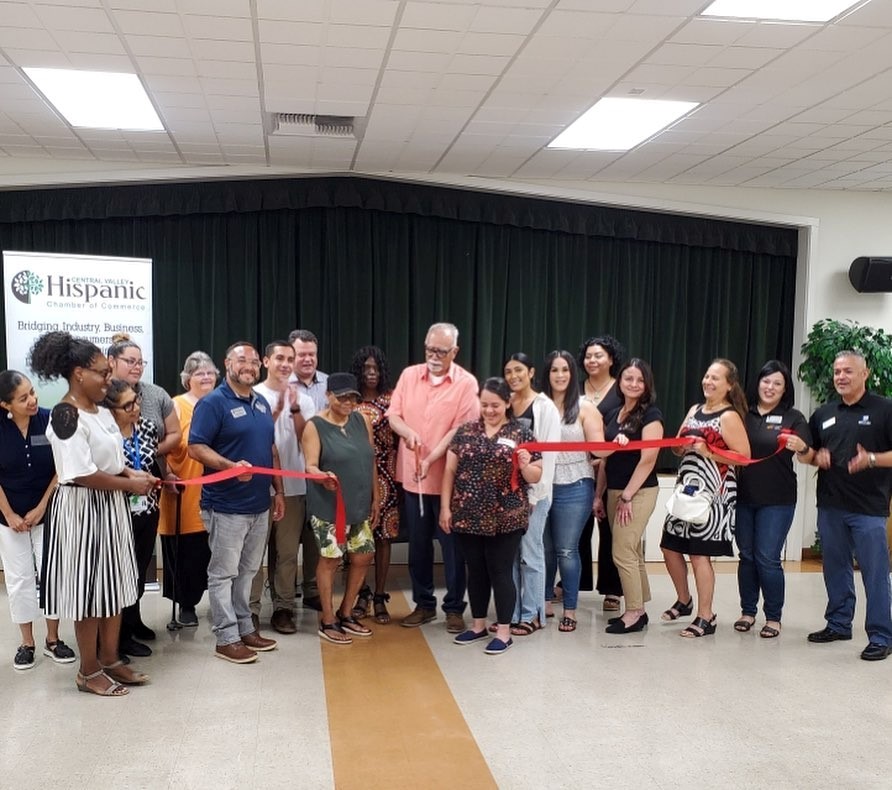 Ribbon cutting for CV Hispanic Chamber for the West Modesto Community collaborative.

Team Caballero spent an evening at Arte Americas in Fresno enjoying a play titled, "Forgotten Souls: Stories Based on Real Events."
Produced by CCAT, The tragic stories told highlighted the impacts of COVID on two Central Valley families. Remarkably, the kids who are a regular part of CCAT programing handled all aspects of the production, from the acting to sound and lighting.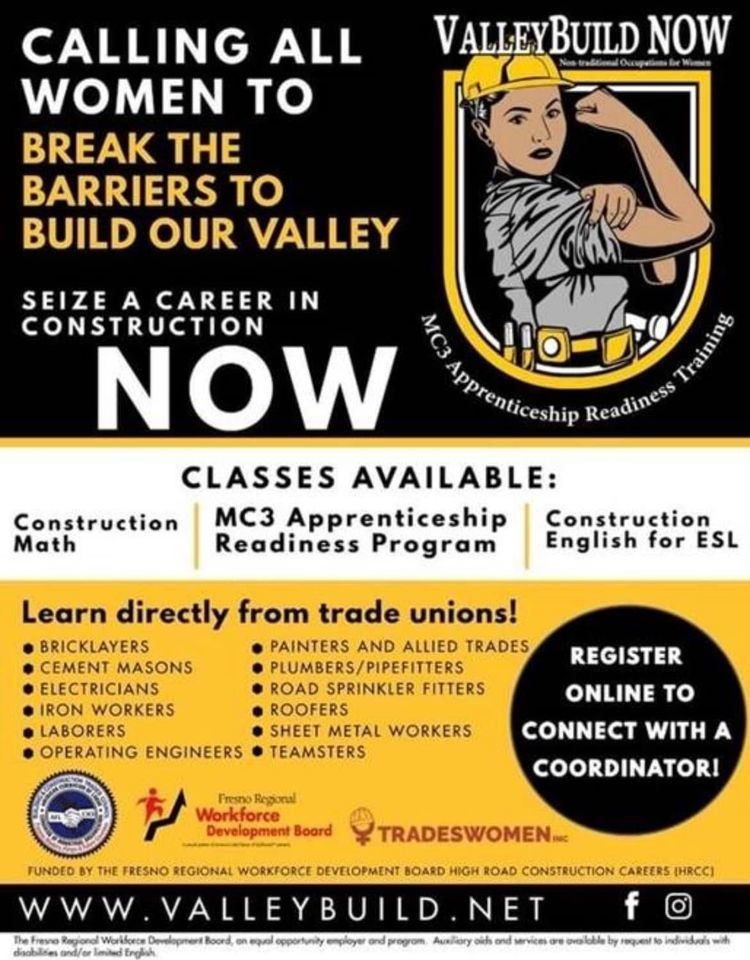 Women Wanted:
Opportunity Alert – You still have time to apply to Valleybuild NOW's first all-female construction training cohort before the August 8 deadline. This cohort is in partnership with the Fresno, Madera, Kings, and Tulare Building Trades Council and offers no cost training to help women gain apprenticeships in the union construction trades.
You can register for orientation on their website.